Distribution routes and main products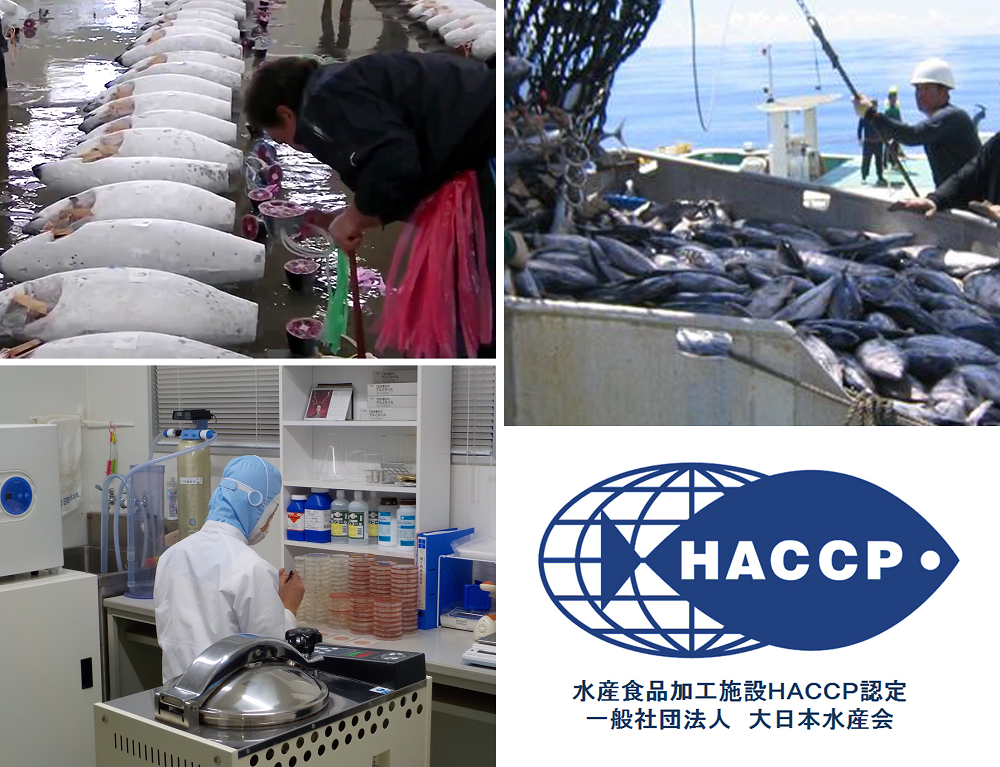 The engaged, such as quality inspection and screening personnel experienced in various fields during landings and container delivery.
We believe this field-oriented stance ensures the freshness and quality of our own, above all have confidence in our customers, products offered.

Also, HACCP management systems health management techniques in food processing hygiene factory one in the processing section of the Group companies, and we try every day to provide safe and reliable products.
By monitoring points and picked up about the hazards involved in the safety that is expected at each stage, to manage that were picked up from our review product safety. Also performs bacteriological products and security systems to ship only those products with clear standards to make the taste as well as engaged in the pursuit of safety.
This page has been automatically translated. Please note that it may differ from the original.